Source: Расправы над чеченскими геями. Публикуем истории выживших свидетелей (18+)
Publication of \"honor killing\", in which we reported about mass detentions and killings of civilians in Chechnya on charges or mere suspicion of homosexual orientation, caused a major stir. Official representatives of the Chechen Republic habitually stated \"libel and dissemination of\" gossip \". Press Secretary of the Ministry of the CZECH REPUBLIC expressed the view that it was \"an unsuccessful April Fool's joke. Ramzan Kadyrov's Adviser on religious affairs Adam Martyrs blamed \"Novaya Gazeta\" in \"ogovore of an entire nation,\" and the Union of journalists in Chechnya proposed not to consider from now on the staff of Novaya Gazeta journalists. \" At the same time, all as one Chechen officials, deputies, public figures have denied the existence of homosexuals among the Chechens. And, at the same time is observed: such people have no place in Chechnya. They do not deserve the right to life.
The same time on the hotline (kavkaz lgbtnet.org), created by the Russian LGBT network in coordination with Novaya Gazeta and Russian human rights activists (her contacts were circulated in social networks the day before the publication), the first appeals began to arrive. People who fell under persecution in Chechnya because of their sexual orientation, came into contact through different channels. Someone managed to leave for Europe on their own and is now collecting information from his friends who remained in Chechnya. Someone went outside the republic, to Russian cities, and from there he contacted us. Someone is still in Chechnya and is hiding.
Together with activists from the Russian LGBT Network, we received three testimonies from the residents of Chechnya, who in full contact told us what had happened to them. At the moment, all these people and their families are safe, outside of Russia. We also received three more stories, whose characters either perished, or are hiding in Chechnya (at the disposal of the editorial office there are voice messages from one of the hiding ones).
 
  All these certificates were received at different times, from different people who lived in different regions of Chechnya, who had different social status in the society and who were not familiar with each other. Nevertheless
In the previous publication we proceeded from the information of our sources from the FSB and the Ministry of Internal Affairs for the Chechen Republic. They linked mass repressions against the Chechen LGBT community with a statement about holding gay pride parades in four Caucasian cities, which was filed by activists of the GayRussia.ru Internet project in early March. However, these statements, which caused a huge negative response in the Caucasus, provoked a second wave of repression.
 
  Because it was the first one.
It started quite \"traditional\" for Chechnya. In 20 days of February was detained a man, who, according to Novaya Gazeta, in a State of narcotic intoxication. I must say that similar methods in Chechnya are struggling not only with terrorists and homosexuals, but Salafis and with drug addicts and even — violators of TRAFFIC RULES: police investigate their phones. When examining the detainee's phone database addict in her photos and videos were found explicit content and dozens of local gay contacts. It is this database and triggered the first wave of detentions and killings. By the time the GayRussia.ru project manager Nikolai Alekseev decided to involve in its all share the Caucasus, in Chechnya had already been killed. But the wave itself went into decline. At least,
In one of the secret prisons, which appears literally in all the testimonies of the people we interviewed, at the time of filing a provocative statement from activists GayRussia.ru, detained on suspicion of homosexuality, have already been released. And now – the prison is full again.
About the secret prison in the city of Argun, we received information from sources in the law enforcement agencies a week and a half ago. The prison is a few buildings that are formally empty. In the 2000s the military commandant's office was located here, then there was located the ROVD of Argun. Now the OMVD of Russia in Argun has moved to a new location, and the former military commandant's office (address: Argun, Kadyrov Street, 99b) has become one of the many places of secret keeping of people in Chechnya.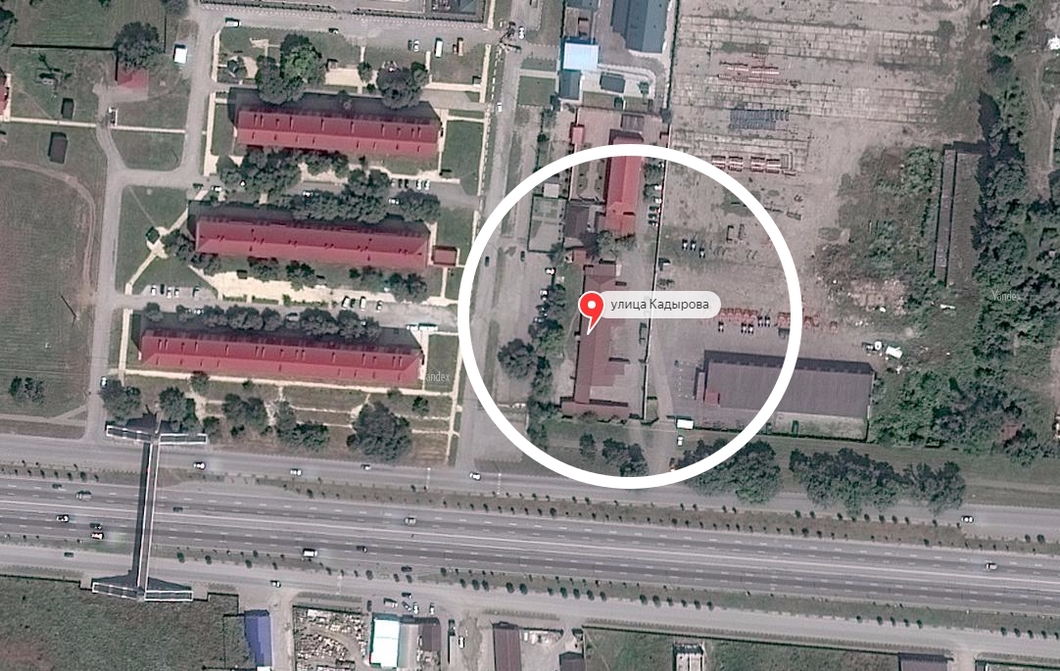 Also, the source of the 'Novaya Gazeta', which is currently in Europe, has sent us a photo depicting policemen. The photograph was accompanied by a commentary: 'These two people (people in the foreground – Ed.) Started to destroy the first non-traditional Arenotation of the city's guys in the argument' (spelling and punctuation of the source are preserved. -E.M.).
 
  This photo 'New' was then found in the Instagram by Ayub Kataev, the head of the Russian Ministry of Internal Affairs in the city of Argun. On the background of the Chechen police, two clearly visible: Chechen Parliament Speaker Magomed Daudov (better known by his callsign 'Lord') and the head of the OMVD for Argun Ayub Kataev. The photograph was posted in Instagram on 7 March.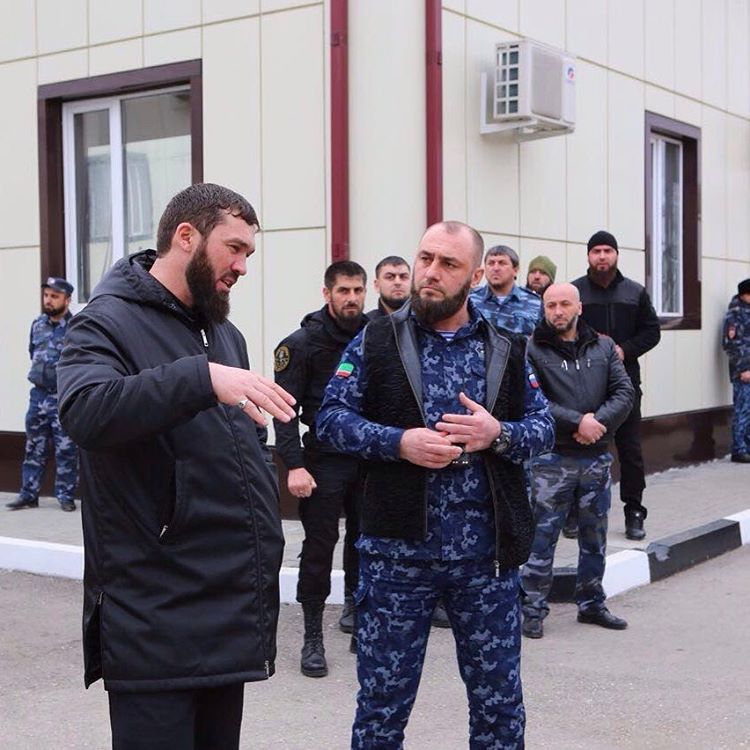 According to our sources, including those sitting in the Argun prison, \"Lord\" was present at the liberation of the detainees and their relatives during transmission. does not represent special work for the investigation to verify the regularity of visiting speaker of the Chechen Parliament abandoned former military commandant's Office in February and March. One of the easiest ways (but not only) — Pierce phone Daudova on base stations of mobile communication operators, under which falls the address: Street Kadyrova, 99B. Important fact: OMVD Russia on Argunu is now at another address and is serviced by different base stations. What was the reason to come to the old address? well from evidence obtained \"New newspaper and activists of the Russian LGBT network, that among the detainees were a large number of\" random \". Phones detainees were left intentionally included: and all men who called on them (even completely innocent about), then immediately fall into the \"Web\" campaign for sexual purity of Chechnya.
They also illegally detained, beaten, tortured with electric shock and, at best, released for a huge ransom. We know the situation, when relatives were forced to urgently sell apartments and property in order to save their loved ones. Unfortunately, rescue was not all. at this point \"Novaya Gazeta\" is aware of three of the victims. Death cross is confirmed by numerous certificates (as eyewitnesses to the killings, and the \"new\" sources in law enforcement structures of Chechnya). There is also information about a potential fourth victim. Alive this person or not — can find out only Russia's investigative Committee. But over the years of appeals in TFR with statements about the crimes, we revealed the sad trend: any statement about the crime (which according to the law on media is automatically any publication, especially informing about the facts of violent death) Investigatory Committee Russia registers as treatment and has no verification. Mindful of this point, we intend to appeal to the Prosecutor General of Russia with a demand to oblige the Chairman of RCS Bastrykin to check on our publications in accordance with art. 144-145 of the CODE of CRIMINAL PROCEDURE. If the Prosecutor Chaika would make such a claim, the investigative Committee of Russia will not remain opportunities to disregard the law. If the Prosecutor does not make such a request, it will be an occasion to bring him to justice for inaction.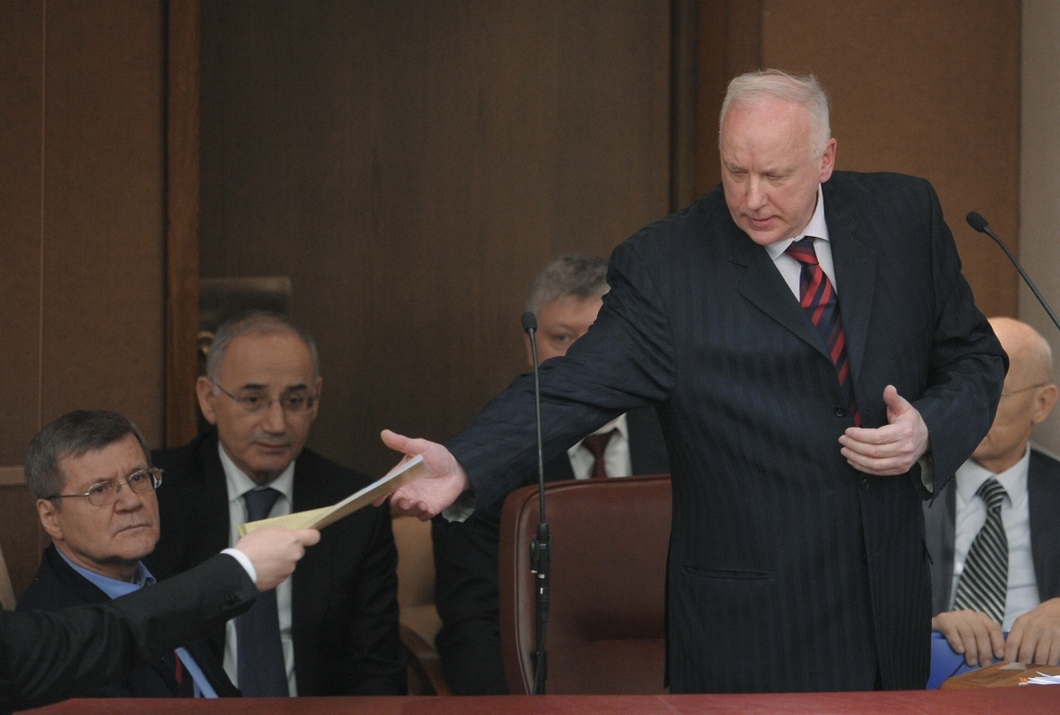 Over the past two years exactly since the murder of Boris Nemtsov, who obviously has gotten away with the hands of our customers, — mass repressions in Chechnya became a bad tradition. And each time these repressions are becoming more dire proportions and increasingly absurd in its reasons. Lack adequate legal response from the Federal law enforcement provides legal immunity to Chechen law enforcement bodies. This is a classic \"Omerta\". on the other hand, the massive repression, certainly contributes to silence the people of Chechnya. However, campaign against the local LGBT community has a chance to end the Chechen silence. Over the last few days we have received not only a large number of messages on the hotline. But and saw how people win fear because they want to tell what happened to them. This may have an explanation. The fact is that members of the LGBT community are different from all other activists and human rights defenders. You can stop being a human rights activist, you can change your political views, you can even change the faith. But it cannot be skin color or their sexual nature. That is why the LGBT activists and black steel in America motor movement for human rights. That is why in Chechnya pursued by homosexuals are no longer silent.
There is one more circumstance: in Chechnya any detainee, for whatever sins he is taken, always has a chance to remain alive. At all – but not at homosexuals. The fact of a special sexual orientation is becoming public – the very Chechen society does not leave them the right to live. People, driven into a corner, lose their fear.
 
  Elena Milashina
Witnesses say
 
  The editorial staff of Novaya Gazeta together with the Russian LGBT network developed a security protocol, according to which the personal data of surviving witnesses * will never be publicized. We will give the investigation only complete personal data of the dead. Killed in this case will be able to tell more than the living.
Witness 1 * several years law enforcement officers kept me on the hook. Blackmailed, I paid the police: monthly for several tens of thousands. Fee for silence. They had captured on video with my participation. Cops there are provocateurs, usually addicts, which caught. In Exchange for freedom and silence they agree to cooperate, substitute people — all new and new \"clients\" who can be blackmailed. Police in the Republic is a profitable business. Many cops have such \"clients\" to the names of even their superiors they themselves not interested — will lose money. Despite tribute, I periodically took in the Division, beaten, tortured, mocked and humiliated. Thinking that I have named names of other gay men. After the beatings I day-two otlezhivalsja friends to bruising a bit off, then returning home — the family said that a fistfight. It lasted two years.
Despite the tribute, I was periodically taken to the department, beaten, tortured, tortured and humiliated. Wanted me to call the names of other gays. After the beatings, I stayed with friends for a day or two, so that the bruises went off a little, only then returned home – the family said that they had a fight. This went on for two years.
I have an ordinary family, many relatives. For a long time I didn't want to put up with the fact that I'm gay, thought that it is a disease and that if to fight it, you can overcome it. I wanted a family. Married. Was sure that eventually it will pass. To leave (in order to maintain outdoor lifestyle.-ed.) I don't like — it was scary for their relatives. In the case of publicity shame will fall on them. But at some point I could not resist bullying, threw everything and fled to Moscow. Thought to start a new life. To protect myself, I wrote a letter to the Interior Ministry and the Prosecutor's Office that I haunt police officers in Chechnya systematically beaten and blackmailed. My statements in Moscow refused even to accept — said: \"you understand themselves there. We will not interfere. A few months later after my escape I found in Moscow. Beat. Began again to demand money. I wanted to commit suicide. Not hanged himself just because there were people who helped me to leave the country. I now go to a psychologist and realize that nothing I haven't done this before.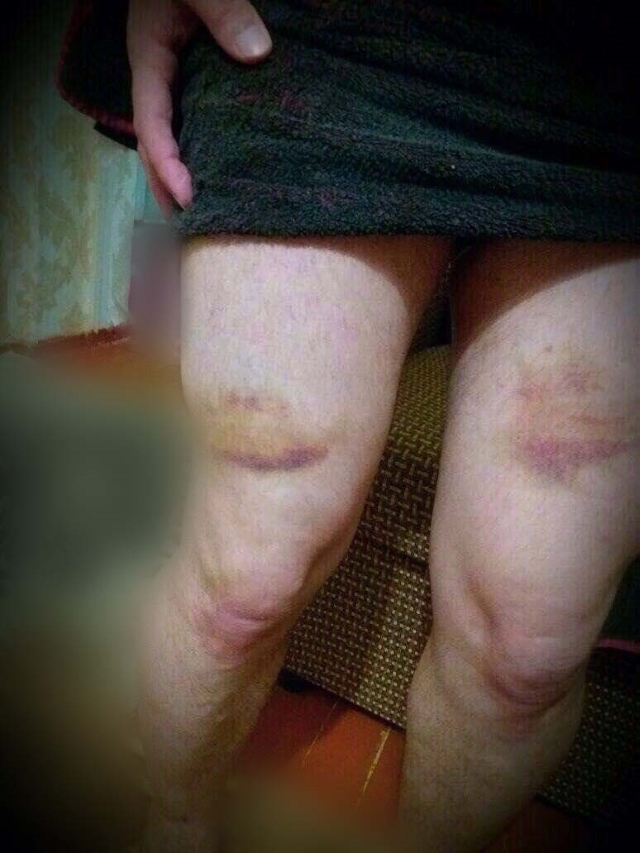 Such harassment of gays, which is happening now at home, we have never had. It began in the 20-th of February. The police took one guy under the 'Lyrics' (anticonvulsant tablets based on the substance pregabalin.It is euphoric, popular with drug addicts. -I.G.), climbed into his phone, and there pornogallery, video, lots of contacts, correspondence with other gay men . All this came to the 'Lord', he was furious. Mass detentions began on these contacts. People were taken away from work, from home, even if the person simply was not lucky enough to be recorded in the phone book. A chain reaction began.
'The detainees were tortured, put on a bottle, and shocked. Some were beaten to death and returned to relatives, like a bag of bones. I know for sure about two deaths … '
 
  If you were kidnapped, you can go out from there in three ways: to pay a lot of money – I heard about the amount of a half million, or to hand over others. Or else they can hand over to relatives. Give with the comments 'sort it out yourself.' Most of those who managed to get out – run and hide. '
\"Territory, where I was taken, looks abandoned, but it isn't. It is rather similar to a closed prison, the existence of which is officially nobody knows. In an adjacent room sat \"Syrians\"-guys, which was suspected of having links with those who fought in Syria, or their relatives, or those who foolishly left for Syria, disillusioned and fled home. They sit there for years. Still sitting, those who take the drugs. The drugs are different, but mostly it's psych drug \"Lyrica\", for their use in the Republic severely punished. We had a few dozen people, and the number is constantly changed, someone released, then imported new. We sat in the large stone building with other prisoners. In this room we have identified a small piece in the corner, about two to three meters, beyond which we cannot go. Sat so for days, weeks, months. Three times a day we removed the toilet-separate premises on the kievian str.
We were hooked on the wires from the electric shock and twisted the handle of the dynamo, produced a current. It hurts. I suffered as much as I could, then I lost consciousness and fell. When the current is generated and the body begins to shake, you stop thinking and start screaming. All the time you sit and hear the cries of people who are tortured.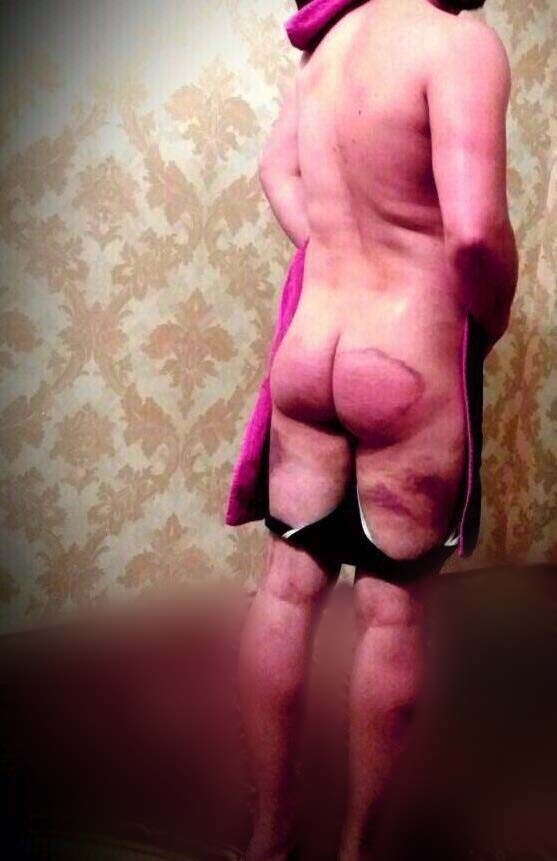 As soon as the person is brought into the territory, immediately begin to torture. Current, beating polypropylene pipes. Beat us always just below the belt — the legs, hips, buttocks, waist. Said that we \"dogs that do not have a right to life\". Other prisoners were forced on us to scoff. They sit there for years, most have lost hope for release. And they don't have much of a choice. We understood. Still beaten with sticks. We put in two rows opposite each other, a few dozen people. Doled out like sticks a bit. And everyone was passing through this system. Three-four sticks make hard, it hurt a lot, and when you pass through twenty — not everybody can handle it. I didn't know how to cope with pain, although always thought I have a high pain threshold. To kill the pain, I became, as opposed to torture gnaw their hands until the blood. And it helped.
Some were beaten with unfairness. There was one man, his tormented, he sat for longer than us was completely broken, beaten him so that the body had open wounds. It had lost relatives, and after some time it became known that he was buried. In addition to physical torture mocked and humiliated morally: insulted, forced to clean territory, spitting in the face were commonplace. And stressed all the time — you don't already tenants, from you all refused, you do not release! Every day brought new people — \"interrogation\", unexpected phone calls provoked new detentions. After a few weeks, when people have already been brought to animal status, called relatives. Who agreed and came — those too humiliated separately, and then gave the person on hand. Recorded Irina Gordienko